Alex Roe:
Artistic Director



Alex Roe has produced, directed, acted, and taught around the country and abroad for the past twenty years. Founder and Artistic Director of the Illegitimate Theatre Company in San Francisco, he also worked for American Conservatory Theatre, the San Francisco Shakespeare Festival, and the Delaware Theatre Company before coming to New York in 1993. He has worked for many Off-Off-Broadway companies, including Expanded Arts, Gallery Players, Kings County Shakespeaere, Falstaff Presents, Gorilla Repertory, Abingdon Theatre Company, Basic Theatre, Gilgamesh Theatre Group, Ambrosia Productions, Westside Repertory, and American Globe Theatre.

Drawing on his background in comparative literature and theatre at Harvard, his direction concentrates on both new presentations of Western classics and the first productions of new plays, typically created with the performing ensemble. He has also adapted numerous classic texts into modern English. His 1997 production of The Way of the World for Blue Coat Repertory won the off-off-broadway review Award for excellence, and his production of Chekhov's

The Cherry Orchard

represented the United States at the Second International Russian Theatre Festival in Paris in November, 1999.

Mr. Roe has taught over the same period in high schools, theatres, and privately. Two years as an English Teacher--one of those in Shrewsbury, England--complement his directing, acting, and playwriting classes. Currently, he concentrates on teaching Shakespeare and leading hands-on playwriting workshops.
In addition to his artistic work, Mr. Roe has assisted numerous companies produce their projects. He was theatre manager for Theatre Row Studios in New York City, responsible for renting and maintaining four theatres on Theatre Row. Additionally, he co-produced his presentations with Expanded Arts, American Globe and Gilgamesh.

Mr. Roe envisions a theater as a local arts institution devoted to serving its community with the best intimate, professional theatre; outdoor summer productions; educational programs for area students; children's entertainment for the community's families; and a warmly inviting gathering place for the neighborhood to meet through the unifying power of theatre.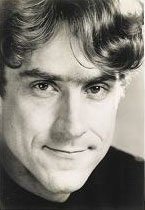 Yvonne Conybeare: Resident Director


Ms. Conybeare has directed for Gallery Players, Abingdon Theater Company, and Metropolitan Playhouse, leading the company's revivals of The City, Missouri Legend, Inheritors, and The Show-Off. She founded an improvisational theater company in Dresden, Germany, and for six years helped manage New York's Freestyle Repertory. She is currenly on the faculty of Clark University, where she teaches improvisation and directing. Ms. Conybeare holds and MFA in directing from Brooklyn College and is a member of the SSDC.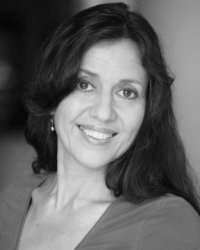 Rachael Kosch:
Director of Children's Programming

Rachael Kosch has made ballets for her company The Kangaroo Garden and for New York Theatre Ballet. She works with child dancers at The Martha Graham School of Contemporary Dance and at Ballet School New York. She has produced concerts of her work at Merce Cunningham Studio, Dancespace Project at St. Mark's Church, and Judson Memorial Church. Her choreography has been presented by New Music Chicago, American Women Composers, Mo Ming Dance and Arts Center (Chicago), The Dance Center of Columbia College, Chicago, and festivals at Westbeth Artists Residence.