CLASS MATTERS


"One moment of unwise benevolence can tear down
a lifetime of prominence."
- Act I, Sc. i



The allure of the "classless" society! Democratic, fair, affirming: an American ideal. And yet . . .

We know we are no more "beyond" class than we are beyond religious intolerance, sexism, or race. But if any claim to egalitarianism is pretense, it is also a hopeful affirmation. Claiming ideals, even while recognizing we fail them, is better than giving up altogether. In fact, in the right hands, mockery of those failures can be sympathetic and encouraging. A satire of our vices holds us up to a better example, and for all its bite, gently spurs us on to attaining it.

Abram Hill's 1940 comedy, On Strivers Row is a satire of Society that reduces its striving aspirants to such absurdities that we, loftily informed audience, cannot help but find sympathy through laughter.


Dolly and Oscar Van Striven are tenuously wealthy residents of Harlem's exclusive Strivers Row. In honor of daughter Cobina's eighteenth birthday, Dolly plans the "debut of the season", and everyone who is anyone of Harlem's elite has been invited—judges, doctors, tycoons, and press. Unknown to Dolly, Oscar has also invited Ruby Jackson, a cook who has recently won the lottery, and who hopes to be introduced to Society herself. (Oscar depends on selling her a Long Island property that will make it possible for him to meet a few basic family needs—such as paying the mortgage for the house on Strivers Row.)

Even so, perhaps ever-graceful Dolly could keep her ship upright. If only any other person in the household actually wanted to hold the party, if Society guests' acceptances weren't turning to regrets, if Cobina's secret boyfriend had not tricked his way in, if Ruby hadn't brought two gin swilling partyers, and if the rivalrous Tillie Petunia, editor of the Black Dispatch, were not witness to it all with pen at the ready. . .
Hill mines the farcical vein of the play for all it's worth with jokes that run from bawdy to nuanced, pop to classical, visual to verbal, insider to public. The predicaments compound like interest on Oscar's mortgage, and each injury brings a fresh insult. Sustaining it all are characters from the farce canon: spendthrift wife, beleaguered husband, judgmental elder, scheming rival, cheeky servant, virtuous ingénue, arrogant swell, spirited suitor, and some vulgar rubes thrown in. Even so, this is neither Molière nor a familiar screwball comedy; it is a thoroughly contemporary comedy of Harlem life in 1940, with characters, circumstances, and references unique and specific to that time and place.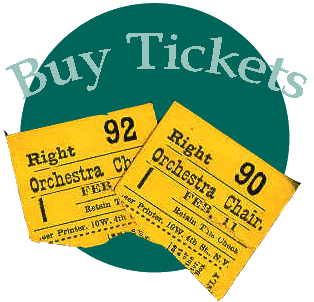 LAUGHING MATTERS
For those familiar with the world Hill writes about, it is a refreshing and—nearly 80 years on—still uncommon celebration of Harlem life, places, figures, and social dynamics. To those with only passing acquaintance with Harlem history, the play is revelatory, opening up a social world they may not have known existed. From any perspective, the play is an homage to a culture all its own. The contours, conflicts, and caricatures are unique, but recognizable and funny because they are specific, human, and true.

Equally, it is an observant critique of its milieu, which succeeds . . . because it is specific, human, and true. Comically, but incisively, On Strivers Row probes class anxiety, gender norms, community allegiance, familial obligation, and intra-racial stereotyping.


Setting the play on Strivers Row sets the tone. The elegant Italianate and Georgian townhouses on 138th and 139th Streets, between Seventh and Eighth Avenues, were built on spec in 1893. But while Harlem became an increasingly African American community at the turn of the century, blacks were prohibited from owning or residing in the homes, first by developer David King, and then by the receiver after King went bankrupt. Finally, in 1919, the dawn of the Harlem Renaissance, the houses were made available to the community, and the wealthy and luminous figures that took up residence included Scott Joplin, Adam Clayton Powell, Eubie Blake, W. C. Handy, and Bill "Bojangles" Robinson. The name the houses garnered, "Strivers Row," was to some a recognition that its residents, and those of Harlem generally, had "made it." At the same time, that name was as easily taken to affirm they were arrivistes: ever striving; never attaining. Through the Depression, many owners were obliged to take in boarders to help maintain the properties, and by the end of World War II, some of the houses had become SRO's.

For Abram Hill and his audience in 1940, then, a house on Strivers Row presents an historically freighted and presently complex identity: at once a symbol of extraordinary achievement, aspirational burden, anxious posing, and social fragility.

WHAT MATTERS
To draw such complicated portraits of black life was the reason that Hill and Frederick O'Neal founded the American Negro Theatre: a counterbalance to the one-dimensional portrayals of servants and savages that dominated the commercial theater. The significance of this small enterprise can hardly be overstated, and it gave work in their early careers to Harry Belafonte, Sidney Poitier, Alice Childress, Ruby Dee, and many more. Metropolitan audiences will remember Hill's challenging and inspired Walk Hard from last season. That play, about an aspiring boxer in a world that holds his race against him, was an adaptation of white author Len Zinberg's novel. This satirical comedy is entirely Hill's own creation, and it is an open-armed embrace of black culture for its own character, as well as one that is confident and loving enough to call out foibles and vanities among the high and low brow alike. In doing so, the characters discover the strength—in family, integrity, forgiveness, and respect—that defeats social prejudice.

Metropolitan places the play in the long tradition of American social comedies such as The Contrast, Fashion, Self, The Truth, and From Rags to Riches—each bearing a wit that sparkles anew for its grounding in another era, and a grounded message of comeuppance that (more's the pity!) never grows old. Welcoming the largest cast we have ever engaged, almost all of whom are new to our stage, it is a particular honor to give voice to an author under-acknowledged in his own day, to a play that helped establish a vital and groundbreaking small theater, and to a forgotten walk of life on Strivers Row.

Offering one more perspective on the burdens of wealth and status, and suggesting that to prosper truly is to overcome, not to affirm prejudices, we are pleased to present Abram Hill's comedy as the final act of our 25th Season, the Season of Prosperity.



Images


1) Scene from the 1940 production of On Strivers Row at the American Negro Theatre. Collection of the NYPL Schomburg Center for Research in Black Culture
2) Standing: DeAnna Supplee (Sophie), Charles Anthony Burks (Oscar); Seated: Kim Yancey Moore (Dolly), Al-nisa Petty (Cobina), Marie Louise Guinier (Mrs. Pace)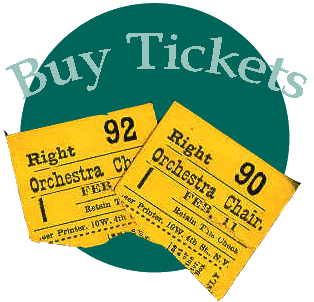 Abram Hill (1838-1899)
(taken from the New York Public Library ancillary material to its exhibition commemorating the 75th Anniversary of the American Negro Theatre)

Abram Hill was born on January 20, 1910 in Atlanta, Georgia, and made his first onstage appearance in the chapel of Morehouse College. His family moved to Harlem, New York, when he was thirteen, and he attended DeWitt Clinton High School in the South Bronx and City College of New York for two years. After working a series of occasional jobs including a photographer's assistant and elevator operator at Macy's, he attended Lincoln University in Pennsylvania as a pre-med student in 1934. And in 1936 he secured a job in drama with the Civil Concentration Corps (CCC) where he directed plays.

For the next two years, Hill shuttled between working at the CCC and toward a Bachelor of Arts degree at Lincoln where he studied drama under J. Newton Hill. While there, he produced his first play in 1937, Hell's Half Acre. After graduating in 1938, Hill worked as a play reader and Administrative Aide to the National Director of the Federal Theater (part of the Works Progress Administration). His second play, On Striver's Row, was produced by the Rose McClendon Players in 1939, just one year before he co-founded the American Negro Theatre (ANT) in 1940.

Hill was most known for his plays which explored cross-cultural experiences, including On Striver's Row, Walk Hard, and Anna Lucasta. Hill continues to be lauded for his capital investment in the development of "Harlem's Little Library Theatre," as well as his cultivation of the black genre of American theater. As the Executive Director, Hill established and steered the training school, which included speech, design, choreography and acting classes that further propelled the talent that defines the ANT. His biography, alongside co-founder Frederick O'Neal's, highlights his dedication to create opportunities for African Americans in all aspects of theater, and his passion for making the theater relevant and accessible to all Harlemites.

Hill passed away in Harlem on October 13, 1986.


The American Negro Theatre
As an outgrowth of the "Negro Unit" of the Federal Theatre Project, the primary goal of the ANT was to produce high quality productions of original plays that offered an honest portrayal of the life and concerns of the African-American community, and that "utilized its resources to develop racial pride in the theatre, rather than racial apathy."

Abram Hill was named Artistic Director and also served as the company's resident playwright. Other leading members included Frederick O'Neal (assistant chairman, company manager) and John O'Shaughnessy. Perry Watkins, Charles Sebree, and Roger Furman worked as set designers while George Lewis was the company's lighting designer and technician. For the first five years, the company operated out of the basement of the Harlem branch of the New York Public Library until it was forced to move to the Elks Club on 126th Street and then to a loft in 125th Street. They produced 19 plays during that time–12 of them originals–including one show, Anna Lucasta by Phillip Yordan, about a Polish American family that Hill adapted for an all African-American cast, moved to Broadway in 1944 and ran for two years, closing after 957 performances.

But by the early 1950s, with funding drying up, the company's principal artists had moved on and the ANT finally folded. Its influence on American theatre, however, was indelible. Among the many African-American artists the company trained were Sidney Poitier, Harry Belafonte, Ruby Dee, Ossie Davis, ms, Earle Hyman, Clarice Taylor, Gordon Heath, Isabel Sanford, Roger Furman, and Rosetta LeNoire.