CONOVER: I want the people to make the choice.
MARY: That's awfully big of you!



Directed Democracy

The trouble with democracy is the People. Even Madison1 knew they can't be trusted with it. A freely elected government is all to the good, so long as the governed aren't trusted to pick their governors. Who knows whom they might pick?

But is the answer a cadre of élites, such as a political party? Who runs it? Who funds it? Who knows whom IT might pick?

Lindsay and Crouse wondered aloud in 1945 with their State of the Union, a comic love story that won the Pulitzer Prize for Drama in 1946 and became a much loved Tracy/Hepburn film featuring Angela Lansbury and directed by Frank Capra, in 1948. Their hit still sparkles today with the snappy dialogue for which they are famous, while their answers are affirming, surprising, and provoking in 2019.

Having lost the last four presidential elections to the same Democrat,2 the Republicans need a winner in 1948, and aircraft magnate Grant Matthews could be the answer to their prayers. A dynamic embodiment of the American Dream, he has the charisma and populist instincts to win a broad following. He's gained national attention for his contribution to the war effort. He's a Washington outsider, known for standing up to politicians and special interests. And his lack of political experience appeals to the political operators who want to mold him to the Oval Office. But, rumors of his affair with the publisher of a national newspaper chain may be this Achilles's heel. So, to test his viability, Party players urge him to take a speaking tour of the country . . . provided his nearly estranged wife, Mary, joins him for appearance's sake.

As the tour goes on, the Party finds their dark horse is a maverick—especially as time on the trail together rekindles the flame between the earnest Grant and the principled Mary. Working as a team for the first time in their married life, they (re)discover shared passions and values they'd overlooked in their tired union. To the party's chagrin, they also share intolerance of political compromise, disdain for the party line, and commitment to the good of the country, whatever might be good for the Republicans.

Representative Sample
The play's revival brings valuable perspective from the past to challenges that out country continually revisits. In the 1945 of State of the Union, the Second World War has just ended, and nationalism has torn Europe apart. America is reeling with newfound power, enjoying unprecedented wealth, swelling with an influx of new immigrants, and adjusting to changing roles of women and men at home, in the office, and in the Capitol. Managing these circumstances is central to the play's action, and correspondences in today's world are familiar indeed. So, of course, is an outsider businessman's catching a wave of popular dissatisfaction with the system.

Revivals also illuminate how times change. In 1945, Vermont was reliably Republican, the South belonged to Dixiecrats. National press syndicates exercised outsized control over available information. There was no real rival to the United States' global power. Immigrant communities represented diverse interests with little individual clout, while organized labor had the power to cripple an industry. Comparing this world to our own delivers laughs and insights, both.

Meanwhile, Grant and Mary Matthews break the mold of today's public figures in both eras. A profit-driven businessman, he stands up for fair pricing and the rights of his workers. A proud American, she asks how the country's wealth and power can serve to unite the world.

The effect in a 2019 staging of this 1945 comedy is affirming and disconcerting. As many times as the play's quandaries and arguments hit our current political turmoil right on the nose, others catch us off guard and give us a chance to see our world anew.

Lindsay and Crouse's portrayal of this America flexing its muscles poses a fundamental question of responsibility: Should a powerful and wealthy nation seek to use that power to increase its wealth, and its wealth to increase its power? Or should it seek to share its riches with the less fortunate and leverage that power to protect the interests of the less powerful? In its answers, at once familiar and strange, the play is both brightly funny and remarkably urgent: it affirms and indicts the state of our Union.

Domestic Policy
The other union at the center of the play is a struggling marriage, and that the fortunes of one bear on those of the other is key to the play's wit. If Grant has a tragic virtue, it is a confidence that makes him a born leader and an independent thinker. Yet (according to his wife), it also makes arrogant and deaf to the appeals of those around him. Meanwhile, Mary's greatest virtue may be her generous regard for others…unless she thinks them a little too full of self-regard. If she does, her moral largesse turns into intemperate rectitude—not the most endearing approach to a husband with dreams of grandeur, nor the most politically effective posture for a candidate's wife.

If the two would just allow each other's strength to temper their own, these tragic flaws have the potential to become heroic powers. This marriage of rooster and hen makes for a winning comedy, one with a valuable lesson in compromise for the politicians, as well.

In many ways, the play's basis for posing these questions is shrewdly cynical. Its answers, though, right through to its third act surprises, are optimistic and refreshing. In the final tally, State of the Union is a barb and a tickle for both Right and Left in 2019.

This award winning comedy of values that will not die, whatever soil they're planted in, is the third production of our 27th Season, the Season of Perseverance.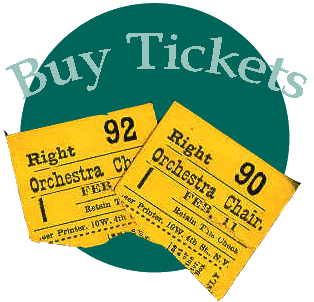 1 Federalist 10
2 That would be Franklin Delano Roosevelt.

Lindsay and Crouse


Writing and producing partners Howard Lindsay and Russel Crouse enjoyed one of the longest collaborations in Broadway history, from 1932 to 1967. Introduced by a mutual friend, their first project was the rewriting of the book to Anything Goes (1934), which was quickly followed by the librettos for both Red, Hot, and Blue (1936) and Hooray for What! (1937). Switching to a non-musical vein in 1939, their dramatization of Clarence Day's semi-autobiographical stories, Life with Father, featured Lindsay and his wife Dorothy Stickney in the leads. The production ran seven yearsn and remains, 2019, the longest running non-musical play in Broadway history. Life with Mother, further adventures of the Day household, had a respectable, though by no means comparable run in 1948.

With the success from Life with Father, the partners bought the Hudson Theater, where they premiered State of the Union in 1945, and which they continued to manage until 1950. Meanwhile, their further writing collaborations included the book to Call Me Madam (1950, with score by Irving Berlin) and Happy Hunting (1956, score by Harold Karr and lyrics by Matt Dubey). 1959 saw their best known triumph: the book to Rogers and Hammerstein's The Sound of Music, while 1962 brought their work together to an end, with the book to Irving Berlin's Mr. President (1962).

Howard Lindsay was born Herman Nelke in 1889. After graduating from Boston Latin School and spending a year at Harvard, Lindsay changed his name and joined Margaret Anglin's company as an actor, debuting on Broadway in Billeted 1917. After serving in the actual army in World War I, he returned to Broadway as a director, whose notable productions included Dulcy (1921) and his own play, Tommy (1927), a collaboration with Bertrand Robinson. Further collaborations with Robinson included Your Uncle Dudley (1929), and Oh, Promise Me (1930), before he began his fruitful partnership with Crouse. Married to actress Dorothy Stickney for 41 years, Lindsay died of leukemia 1968.

Russel Crouse, born in 1893, served in the Navy during World War I and held many positions in media before coming to New York and making his Broadway debut in 1928's Gentlemen of the Press. He contributed the book to Oscar Hammerstein II and Morrie Ryskind's musical revue The Gang's All Here in 1931, and with Corey Ford, wrote Hold Your Horses, both play and musical, in 1933. Meanwhile, he became the head of publicity for the Theatre Guild in 1932. Crouse and his wife Anna Erskine had two children, Timothy and Lindsay, a well-respected film, television, and theater actress in her own right. Russel Crouse passed away in 1966 of pneumonia.