EDNA NAHSHON
Professor of Jewish Theater and Drama
Jewish Theological Seminary


BA, Tel Aviv University; PhD, New York University

Dr. Edna Nahshon is professor of Theater and Drama at The Jewish Theological Seminary. Most recently she curated the exhibition "New York's Yiddish Theater: From the Bowery to Broadway" for the Museum of the City of New York (March 7-August 14,2016). The exhibition was accompanied by a book of the same title, edited by Dr. Nahshon, published by Columbia University Press. In 2013 she served as producer and dramaturg of JTS's milestone production Bratslav-Beethoven-Bratslav, directed by Yossi Yizraely.

Dr. Nahshon's specialty is the intersection of Jewishness, theater, and performance. She is the editor of (and a contributor to) the volumes Jewish Theatre: A Global View (Brill Academic Publishers, 2009) and Jews and Theater in an Intercultural Context (Brill Academic Publishers, 2012). In 2003, she was guest editor of a special issue of American Jewish History (91:1) devoted to the theme of "Jews and Performance," which included her essay "The Pulpit and the Stage: Rabbi Joseph Silverman and the Actors' Church Alliance." Dr. Nahshon's forthcoming book is titled Wrestling with Shylock: Jewish Responses to "The Merchant of Venice" (Cambridge University Press, 2016/17).

From the Ghetto to the Melting Pot (Wayne State University Press, 2005) was honored by the Jordan Schnitzer Book Award Committee of the Association for Jewish Studies as a 2009 Notable Selection in the category of Jews and the Arts. Jews and Shoes (Berg, 2008) has received numerous write-ups in publications such as History Today, Museum Anthropology, BookForum, Shofar, and Ha'aretz. Dr. Nahshon's work was also cited in the The Boston Globe, The New York Times, and The Economist.

---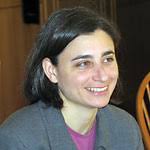 CECILE KUZNITZ
Associate Professor of History
Director of Jewish Studies
Bard College



Cecile E. Kuznitz is Associate Professor of History and Director of Jewish Studies at Bard College. Her book YIVO and The Making of Modern Jewish Culture: Scholarship for the Yiddish Nation (Cambridge University Press) recently appeared in paperback. She has held fellowships at YIVO, the United States Holocaust Memorial Museum, the Oxford Centre for Hebrew and Jewish Studies, and the Center for Advanced Judaic Studies at the University of Pennsylvania. She also serves as Senior Advisor to the Max Weinreich Center, YIVO Institute for Jewish Research.




---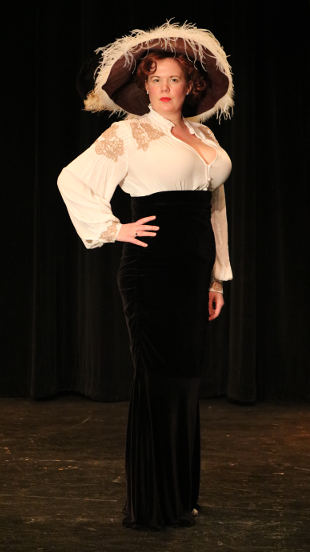 CARAID O'BRIEN

For 5 years, Caraid directed RadioBloomsday, a 7 hour nationwide broadcast of James Joyce's Ulysses. You can hear her perform the entire Molly Bloom monologue at completeulysses.com. In 1999, her translation of god of vengeance "set Show World aflame" according to The Village Voice. She received three new play commissions from the Foundation for Jewish Culture and her book on Yiddish actors Seymour Rechtzeit & Miriam Kressyn is forthcoming from Harvard Judaica. For ten years, Caraid studied with the last surviving member of the Vilna Troupe, the late great Luba Kadison. This past year, she performed in Yiddish with New Yiddish Rep playing the roles of Soreh and Hindl in two different productions of God of Vengeance and Mrs Beouf in The Rhinoceros. Caraidobrien.com