The Great Society


Written and directed by Alexander Harrington
Wednesday

, November 29th, 2017




at 7:30 pm



Thrust by the assassination of John F. Kennedy into the office he always wanted, Lyndon Johnson cajoles, seduces, and strong arms Congress into ending legal segregation. With the U.S. entangled in Vietnam, Johnson walks a tightrope, standing tall enough to protect himself from charges of weakness, while trying, futilely, to prevent the war from consuming his Great Society.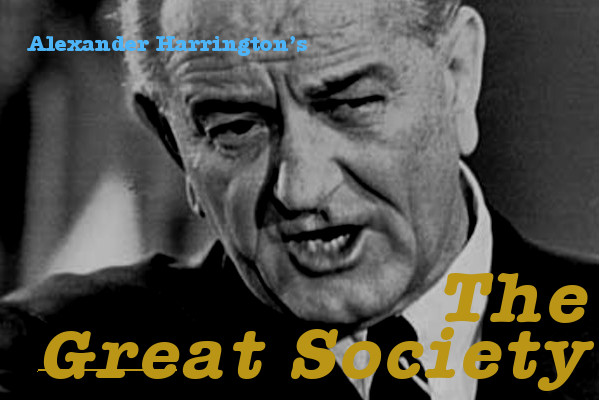 Writer/director Alexander Harrington has directed in New York at La Mama, The Culture Project, Queens Theatre, and The Actors Studio, and regionally in New Hampshire, the Catskills, North Carolina, and New Jersey, and at Bentley, Clemson, and Louisiana State universities He founded and served as artistic director of The Eleventh Hour Theatre Company and served as 2012 artistic director of the student ensemble at HB Studio. As a scholar and critic, Alecís work has been published in Dissent magazine; First of the Month; Upstart Crow; and Shakespeare Criticism, Vol. 89; and Literary Themes for Students: War and Peace.