Icebound
by Owen Davis

September 19 - October 19, 2014
Winner of the 1923 Pulitzer Prize by the author of

The Detour

.

When the cold matriarch of a rural Maine family dies, she leaves her fortune and estate to a grim step cousin, stranding her three grasping and entitled eldest children. To compound the injury, the new heiress refuses them any assistance, and she takes on as a hand the black sheep of the family: their ne'er-do-well brother on the run from the law. She proves a stern task-master; he a resentful partner, yet they begin to envision a better future in spite of themselves. But nature will out in a play that asks whether our habits and fears will always defy our highest aspirations.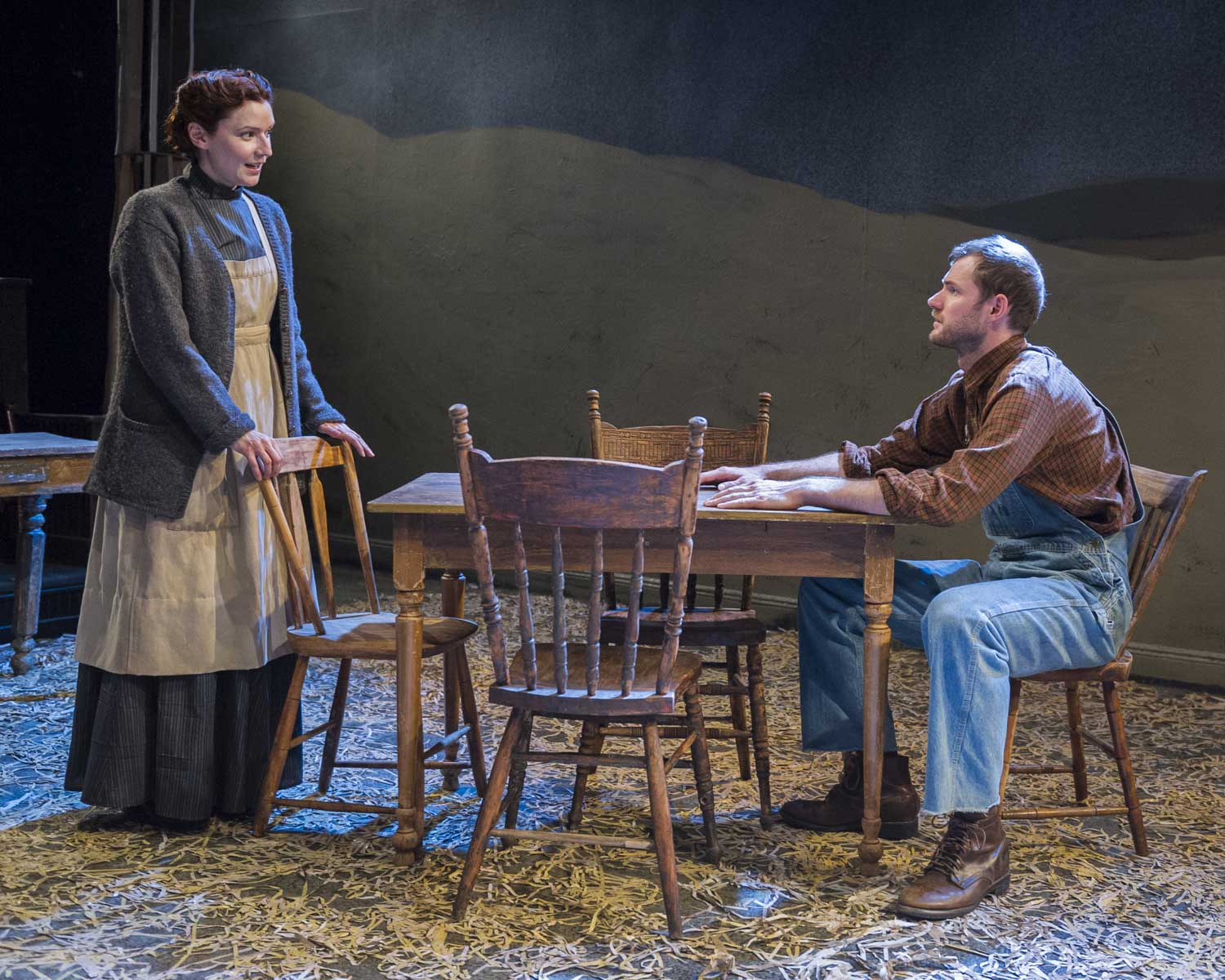 Olivia Killingsworth* and Quinlan Corbett*
photo: Jacob J. Goldberg
Victor Barranca
Connor Barth
Anne Bates*
Quinlan Corbett*
Gregory Dann
Sidney Fortner*
Michelle Geisler*
Kelly King*
Olivia Killingsworth*
Maria Silverman*
Alyssa Simon*
Rob Skolits*
Director: Alex Roe
Stage Manager: Katy Moore*
Set Design: Alex Roe
Lighting Design: Christopher Weston
Costume Design: Sidney Fortner

*These actors appear courtesy of Actors Equity Association.
Icebound is an AEA approved showcase.