Vision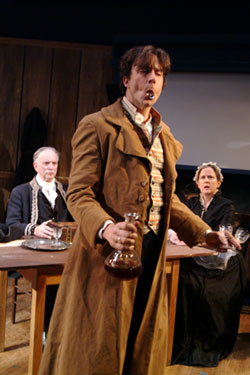 Under the leadership of Artistic Director Alex Roe since 2001, the 27-year-old company has grown into an institution recognized for both artistic excellence and cultural significance. Guiding the company's growth has been a clear vision of the rich portrait that theater paints of the culture that creates it. Reflecting society's values, aspirations, and character, theater offers an especially rich perspective. On the one hand, it is a window into the character of the time of its creation. On the other, it is always contemporary, because every performance of a play is a new creation for its own time. Connecting us with our past in the light of our present, America's theater gives invaluable insight into our cultural identity.
Repertoire
The Playhouse presents fully staged productions and workshop presentations from August through June. Through this work, the company has revitalized and re-examined many forgotten gems in the plays and literature of America's past. Metropolitan has also developed many new plays that address America's eclectic history and culture. Focusing on what is it to be American, what our culture is in the world, and what we may see in the future, Metropolitan stages both old and new works for the modern stage to get to the heart of their lasting impact and import.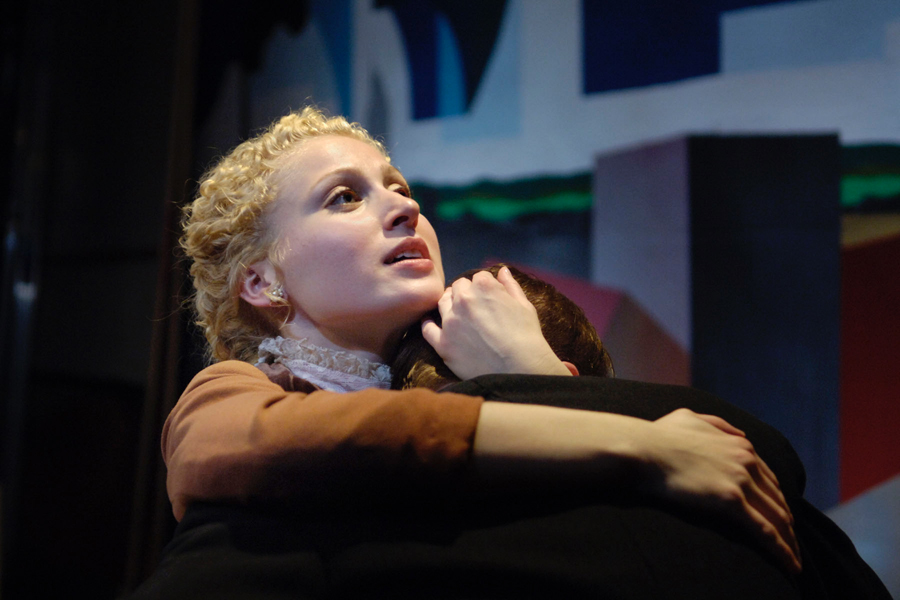 Heritage Mainstage
The core of Metropolitan seasons are four mainstage plays, chosen individually for their dramatic worth, intellectual sophistication, social significance, and emotional depth. Through this programming, the theater creates excellent productions that challenge and entertain our audiences, as well as a deeper exploration of our culture and identity as one theme is seen through different perspectives. These plays are typically rarely-produced American plays from the past; new plays inspired by cultural trends or historical periods of moment in our country's past; and occasionally, plays from other cultures that resonate particularly with American culture or canonical works. Each season is organized around a seasonal theme that unifies the whole season and relates it to the current cultural moment. Past themes have included "Heroes," "Outsiders," and "Faith."


East Village Theater Festival
Metropolitan's East Side Projects are now combined in to one annual festival of brand new short works that celebrate the history and people of the theater's neighborhood: East Village Chronicles is a new collection of plays each year commissioned from local playwrights and inspired by the history of the Lower East Side; Alphabet City is an oral history series of solo-performances written by their performers and derived from first-person interviews with local residents. Each June, we conclude our season with the East Village Theater Festival, featuring both of these programs.


Living Literature Festival
The annual "Author-fest," in which we use our home theater to present new pieces, created by other companies or individual artists, and inspired by the life and/or work of an American author. Past festivals have celebrated Edgar Allan Poe, Mark Twain and artists of the Harlem Renaissance.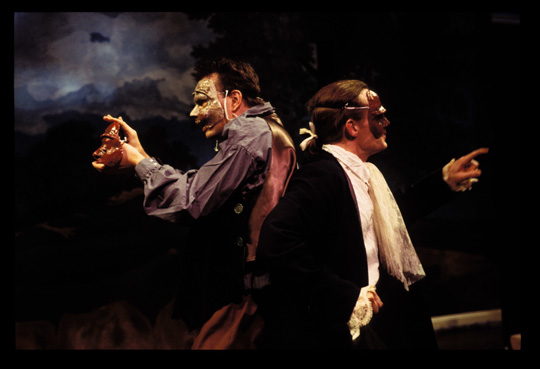 Family Fare




In 2007 the company inaugurated a program of performances for children and families. Making use of the theater on otherwise empty weekend mornings, these programs involve our local community as none of our other programming can, and they help introduce very young Americans to live theater.



History



The Playhouse opened the doors to its first performance in 1993, and it has plunged deep into the American experience in each of its seasons since. The company's first seasons offered such articulate works as Shirley Lauro's

Open Admissions

, Arthur Miller's

The American Clock

, and a new stage adaptation of Oliver Haley's

Round Trip

.

In 1997, the company moved into a newly renovated performance space in the Cornelia Connelly Center on E. 4th Street, in the heart of New York's historically and culturally rich Lower East Side. Here, the theater created a beautiful, intimate, three-quarter thrust theater designed particularly for our up-close, involving performances.



In that year, the theater turned its attention to discovery of America's theatrical history as well, inspired by the prior season's production of Dion Boucicault's 1857 drama

The Poor of New York

. The play was a signal artistic and critical success, but it had been largely unknown and seldom performed play. And it is only one of numerous plays born in one of the busiest and most eclectic body of work in world theater history—America's at the turn of the century—that have been largely overlooked.

In the years since, Metropolitan has revived many forgotten gems, re-investigating them, challenging them, invigorating them for the modern stage without losing their period impact and import. We have captured the particular American spirit and theatrical magic of plays such as Belasco's

The Return of Peter Grimm,

Eugene Walter's

The Easiest Way

, and William C. DeMille's

The Woman

, Clyde Fitch's

The City

, and Percy MacKaye's

The Scarecrow

, and adapted the work of seminal American literary voices such as Herman Melville and the writers of the Harlem Renaissance.

Now, Metropolitan is a pioneer in the frontier of the American experience. Each season is an expedition, and each production seeks out what it is to be American. Who are we? Where do we come from? What is America in the world?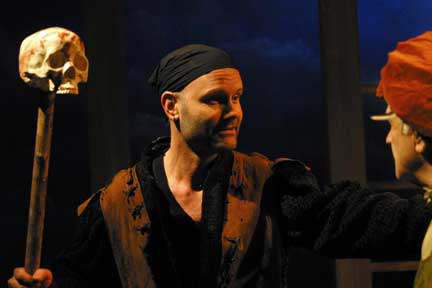 The Future


Over the past several years, the company has developed a dynamic, contemporary artistic identity, and it has strengthened the bonds between the theater's work and the residents of the theater's home neighborhood. With high profile attention in both local and national media, a long track record of excellent productions and notices, and an annual repertoire that continues to bridge America's cultural past with its present, Metropolitan now has an unprecedented opportunity to achieve lasting significance in the New York Cultural arena.




Selected Production History

Rediscovered Plays